Antonio Di Cicco
Owner/President
Antonio Di Cicco is an award winning director/producer/writer. Working for various prestigious broadcast and non-broadcast companies and advertising agencies over the past twenty years, Antonio honed his skills as a multi talented professional, directing, producing and writing. In 1998 he founded his own production company, Thunderlight Productions Inc. Through Thunderlight, he continues to work for many impressive clients.
Antonio's broadcast credentials include projects for HGTV, Food Network, City-TV, CTV, HBO, Vision TV, W, and the CBC. Broadcast production credits include Green Force, Holmes on Homes, Colour Confidential, Home to Stay, Lynette Jennings's "Homework's", Super Dave Osborne and Don Cherry's "This Week in Hockey". He has also directed and produced music videos, which have aired on Country Music Television and Much Music. His corporate clientele includes many Fortune 500 companies such as Chrysler, Ford, GM, Bayer, Pfizer, IBM, Coca-Cola, Levi's, Sony, Kellogg's, Panasonic and Kraft to name a few.
Thunderlight also boasts several original scripted television and film projects currently in development, as well as a dynamic emerging focus on high-concept, market driven unscripted television/new media series project development.
Antonio has directed and produced short films, the latest "RIPPLES" he co-wrote as well.
Click here to find out more.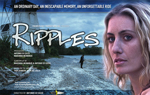 Awards:
2006 New York Festivals (Bronze World Medal)
Bayer Inc. "The Medium"
2002 Silver Medical Marketing Award (USA)
GSK "The Fortress of GAD"
1996 Best Independent Music Video
Diane Raeside "I'm Stronger"